Nelson County Sheriff Ramon Pineiroa Joins The KSA Board of Directors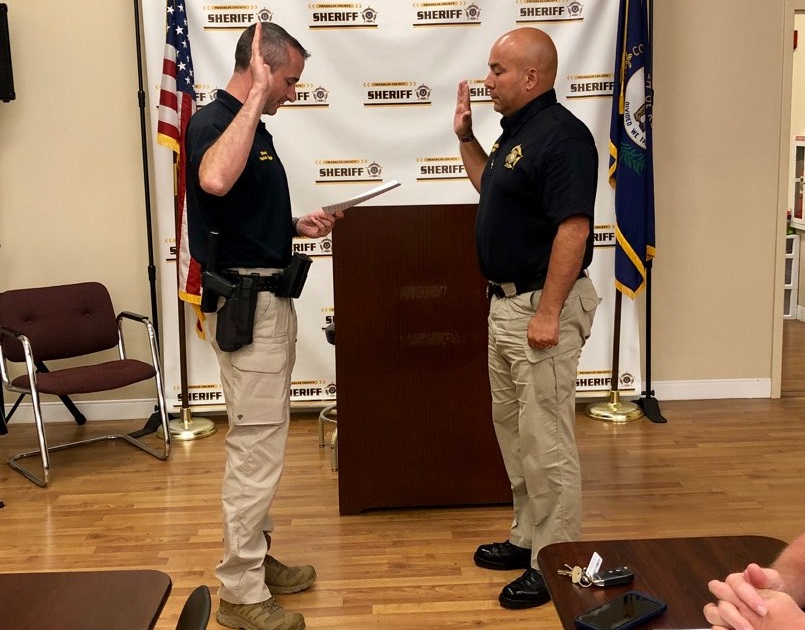 KSA President Patrick Boggs swears in Sheriff Ramon Pineiroa of Nelson County as one of the ten Directors for the KSA Board of Directors at the Wednesday, May 22nd KSA Board Meeting. Sheriff Pineiroa accepts this position which was vacated earlier this year.
Sheriff Pineiroa is a U.S. Army Veteran and has been with the Nelson County Sheriffs' Office since 2006.
We welcome Sheriff Pineiroa to the board and look forward to working with him over the coming year as one of our directors.