​Retired Sheriff Jerry Wagner, Executive Director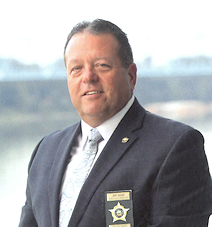 Dear Sheriff's and Friends,
It is my honor and privilege to be your Executive Director. We are living in unprecedented and challenging times. I am proud of each of you for putting the safety of your families, staff and citizens first and foremost. As we move forward, we must do our part to ensure our safety and security as well as those around us.
I would like to extend my sincerest thanks to each and every one of you for your continuous support with matters related to you and your office, your fellow Sheriffs, as well as your continued loyalty to the KSA and to our Boys & Girls Ranch to raise the needed funds to operate and provide the much needed support to reach our youth.
I would like to add that were it not for your dedication and support, we would not have achieved our level of success, nor would we continue to prosper and succeed. Remember, "Knowledge is Power".
Sincerely,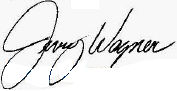 Jerry Wagner, Sheriff Retired
Executive Director
Kentucky Sheriffs' Boys and Girls Ranch
2550 Ewing Road
Ewing, Kentucky 41039
Office: (606) 267-6161
Mobile: (606) 782-0592
Email: Kentucky Sheriffs' Association
Ranch:
P.O. 57
Gilbertsville, Kentucky 42044
Phone: (270) 362-8660
Fax: (270) 362-7534