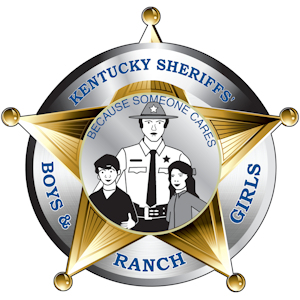 The Boys & Girls Ranch is dedicated to redirecting the lives of children in Kentucky; to build their self esteem, moral character, and teach them to have respect for themselves as well as law enforcement professionals.
Camp Schedule If you are interested in being a camp counselor please go to the link below. If you have any questions please call the Ranch at (270) 362-8660.
2023 Camp Dates
Pre-Camp Training – June 5-9
Session 1: June 12-15 (boys)
Session 2: June 19-22 (girls)
Session 3: June 26-29 (boys)
Session 4: July 3-6 (girls)
Session 5: July 10-13 (boys)
Session 6: July 17-20 (girls)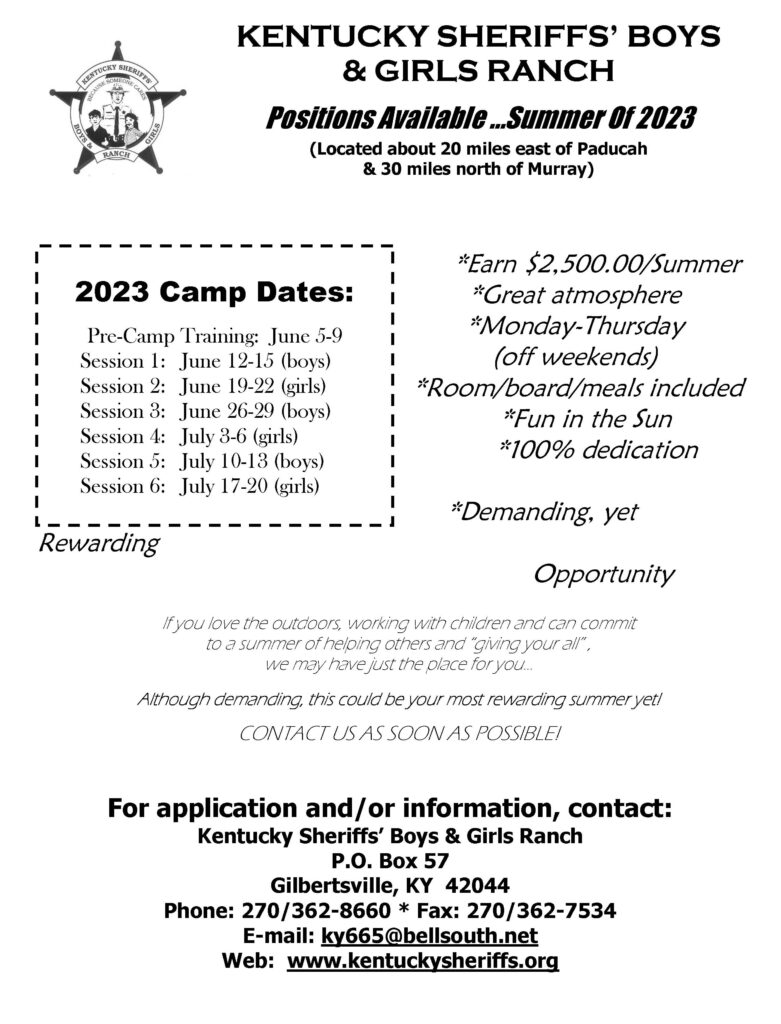 Donate
Please help us continue to reach Kentucky's youth through programs & activities offered during the camping season!! There are many ways you can help financially and you can find that located at the bottom of every page of this site.
Your continued membership, sponsorships for camp, support of fundraisers and donations will see that we continue to build boys and girls rather than mend men and women.
The Boys and Girls Ranch strives to build the children's self-esteem, moral character and to teach them respect for themselves, others and law enforcement professionals.