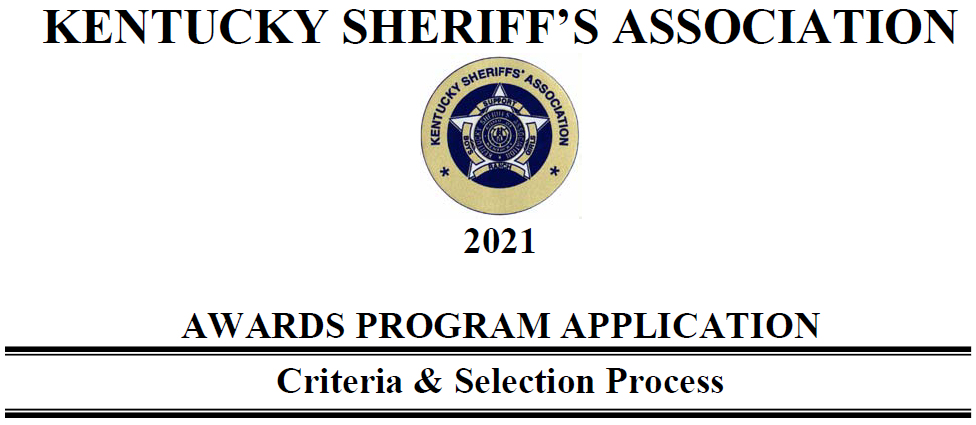 INSTRUCTIONS:
Please carefully read and adhere to the necessary criteria for each award category. A committee will review all nominations, and awards will be announced during the Annual KSA Conference to be held December 3rd through December 9th, 2022 in Owensboro, Kentucky at the Owensboro Convention Center.

Mail completed nomination forms to:

Sheriff John Aubrey, 531 Court Place, Suite 600,
Louisville, KY 40202.
All completed nomination forms and supporting documentation must be received by August 15th, 2023.

Supporting documentation may include individual letters of support, reports, photographs, newspaper articles or other media reports, statistical information, previous awards or recognition or any other appropriate, supporting information.