Every year the Kentucky Sheriffs' Association, Kentucky Association of Counties and the Kentucky Department of Criminal Justice Training provides our sheriffs with 40 hours of important a relative in-service training. Instruction from all aspects of law enforcement and sheriff's topics are covered. You can scroll through below and see all the topics on which we received training.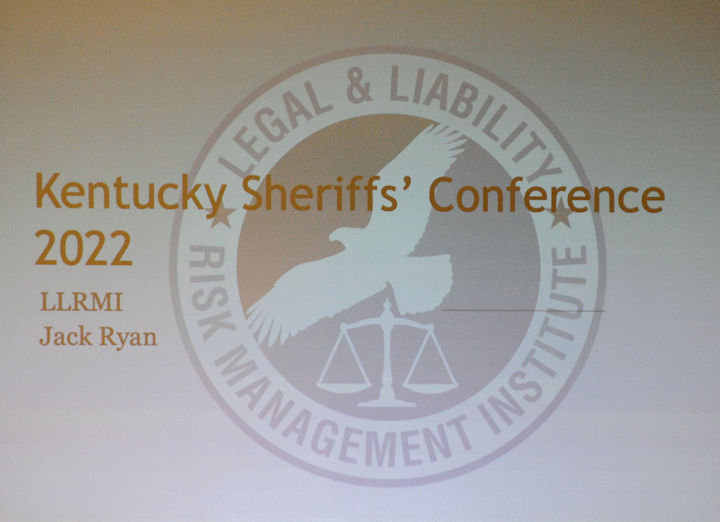 Mr. Jack Ryan has become a staple part of our in-serve training, bringing with him a wealth of experience and knowledge about law enforcement liability and risk.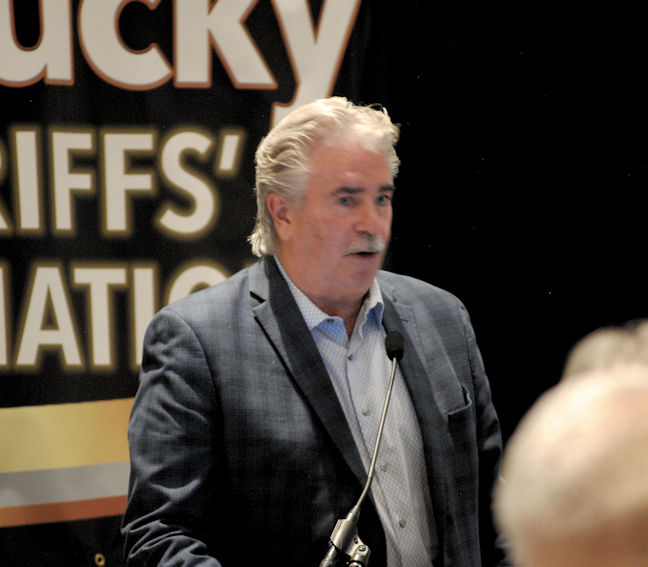 Mr. Pat Crowley talked to us about the importance of having a positive relationship with the NEWS media.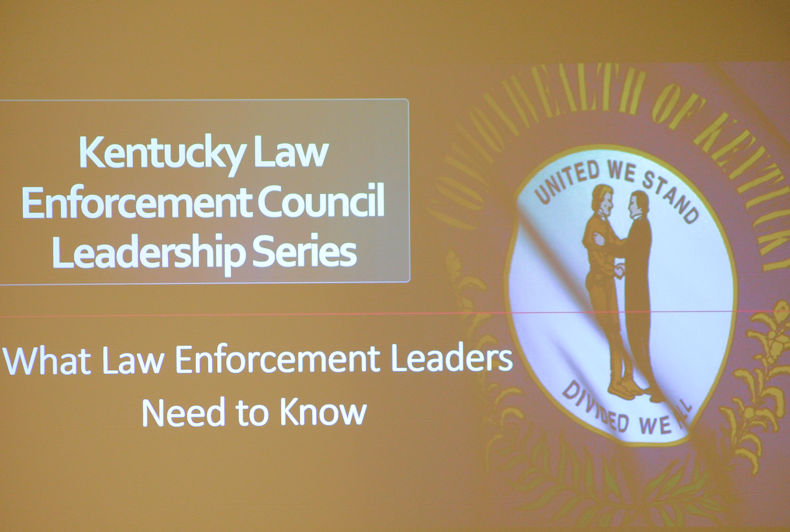 Deanna Bowling and John Moberly from KLEC (Kentucky Law Enforcement Council) taught about growing leadership within our agencies.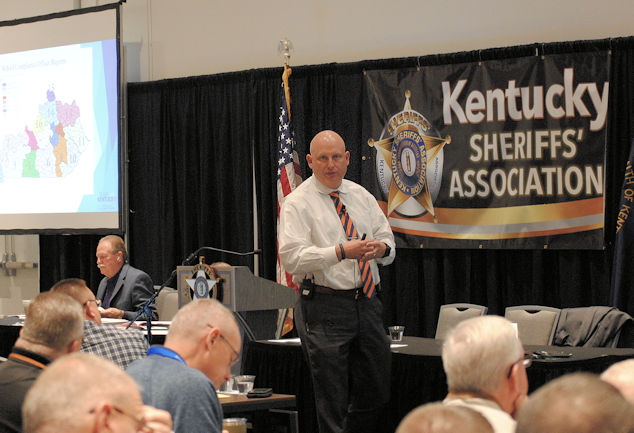 Mr. Ben Wilcox from the School Safety Marshall's Office updated us on School Safety and Security.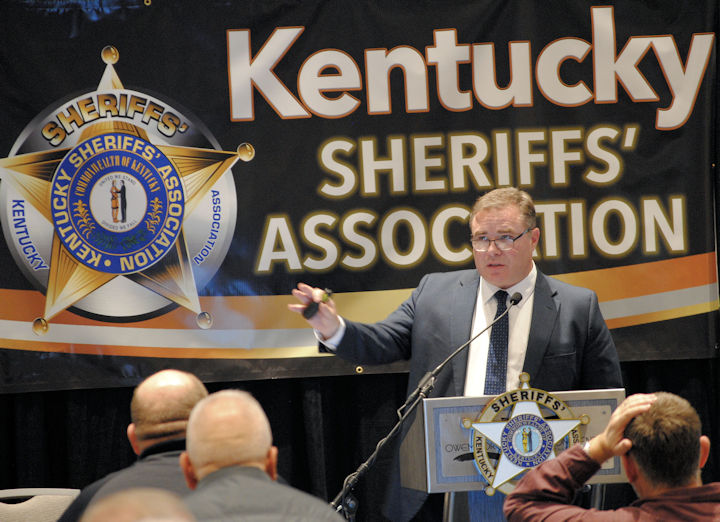 Mr. Scott Miller brought his legal representation skills to discuss representing Sheriffs during critical incidents.

Rich Ornstein and Phil Crumpton of KACo updated Sheriffs on Current Insurance and Liability issues from their perspective.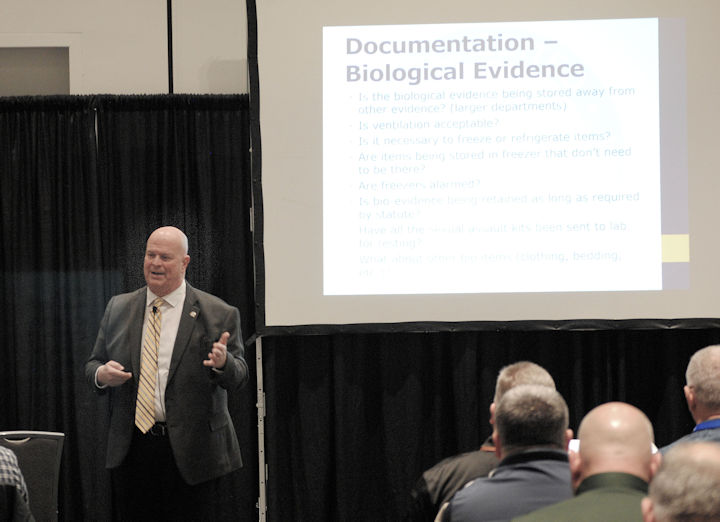 Mr. Shawn Butler, Executive Director of Kentucky Association of Chiefs of Police and Lt. Col. Pat Morgan of Kenton County Sheriff's Office taught us about how to properly do an Evidence Room Custody Transition.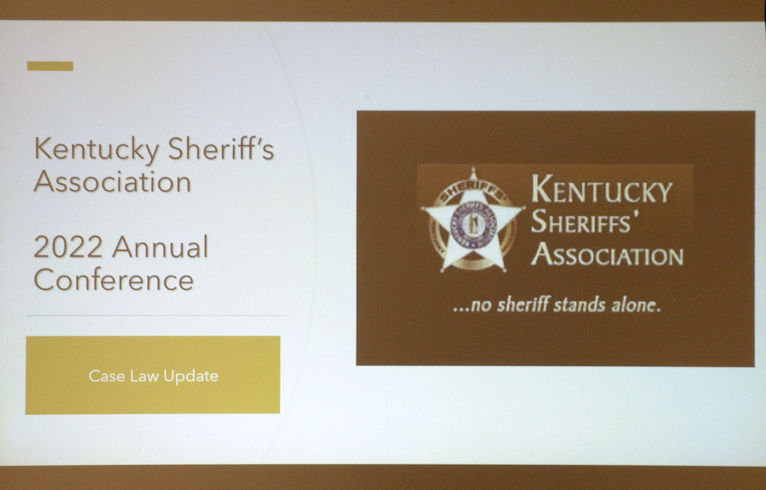 Our week long training is never without our Legal Update and Administrative Law Issues presenter, Mr. Tom Szurlinski, Lawyer and Major with the Boone County Sheriff's Office.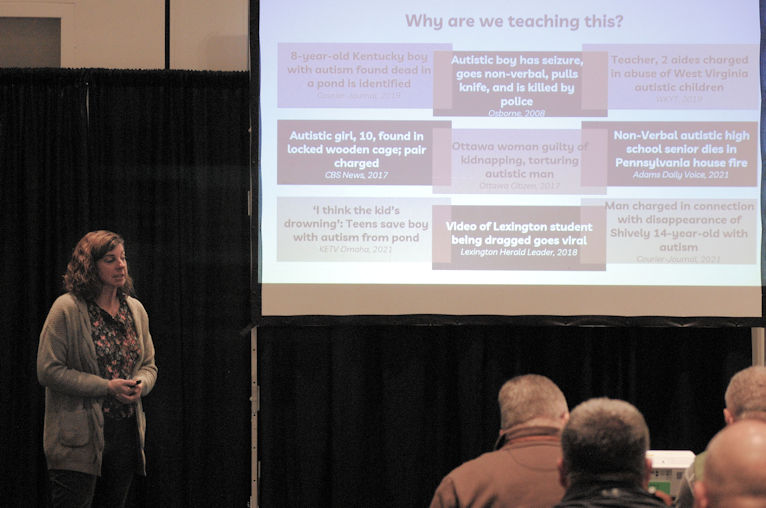 Heidi Cooley Cook presented 2 hours on Autism and The First Responder.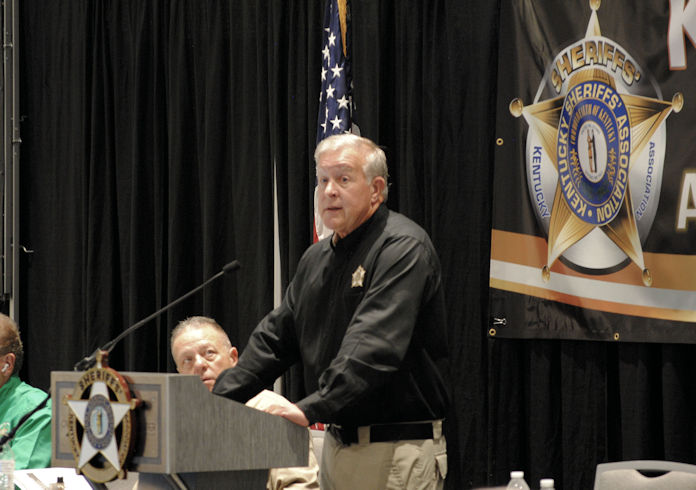 Rob Miller of Carroll County Sheriff's Office, provided the Sheriffs with their required 4 hours of (House Bill 298) Pursuit Driving Training.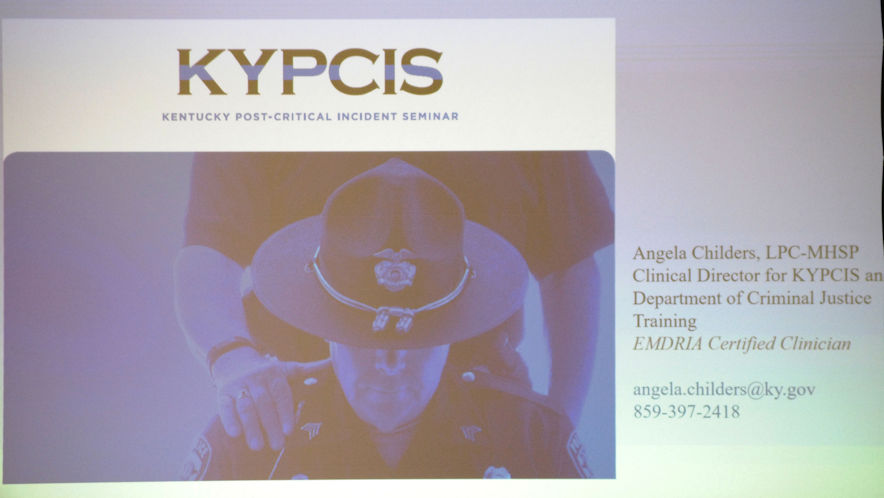 Ms. Angela Childers of DOCJT presented the importance of Post-Critical Incident Seminars.

Mr. John Moberly, Retired Police Chief and long-time affiliate of the KSA, Mr. Van Ingram and taught the class, "Changing How KY Law Enforcement Responds to the Opioid Crisis".