Traditional opening prayer provided by Davies County Sheriff Keith Cain (top left). Opening remarks by Executive Jerry Wagner (top right) and Orientation provided by our DOCJT Training Coordinator for the week, Cathy Eaves.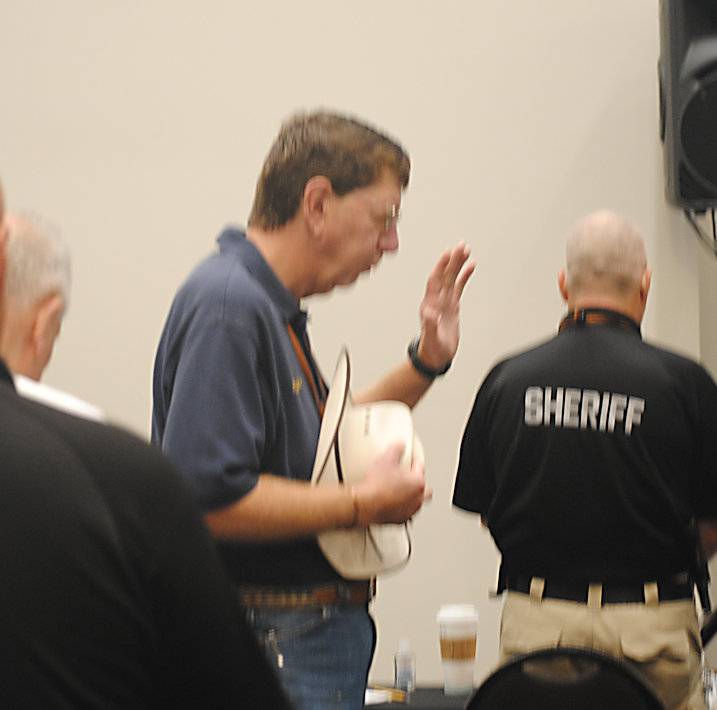 ---
Doctor Kimberly Miller returned this year to teach us that the success or failure of our offices all comes down to the culture in which we create in the workplace: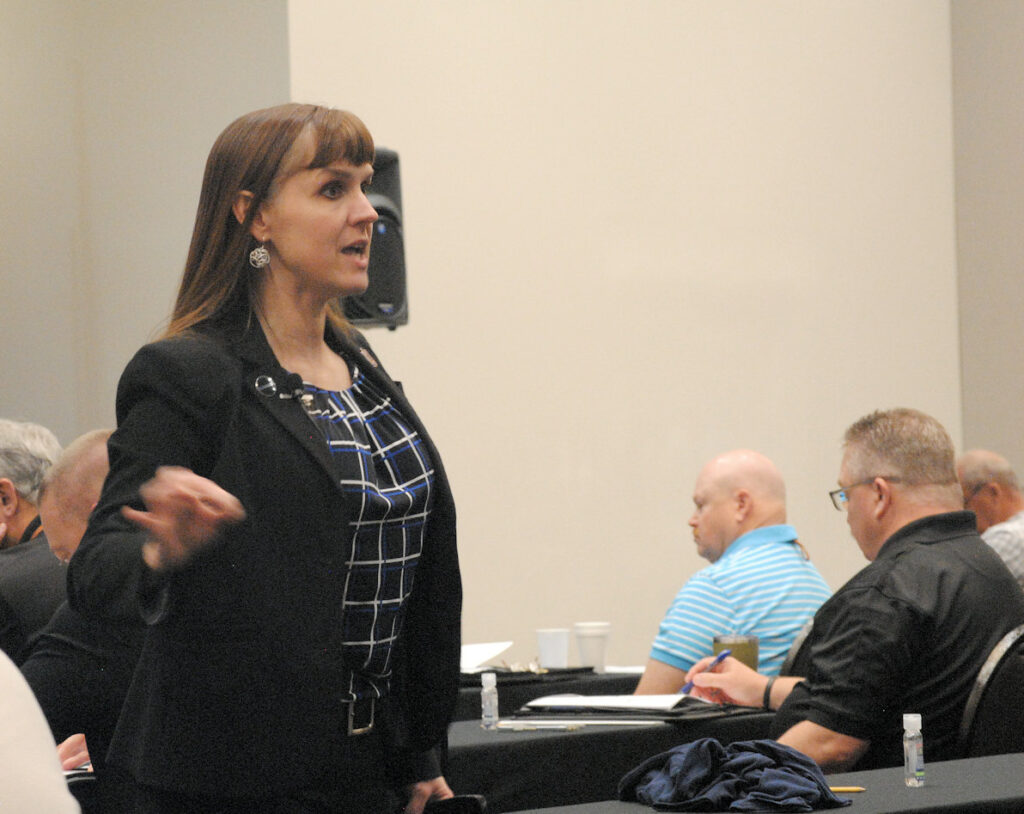 ---
Mr. Rich Orenstein from KACo came to update us on the Family Medical Leave Act.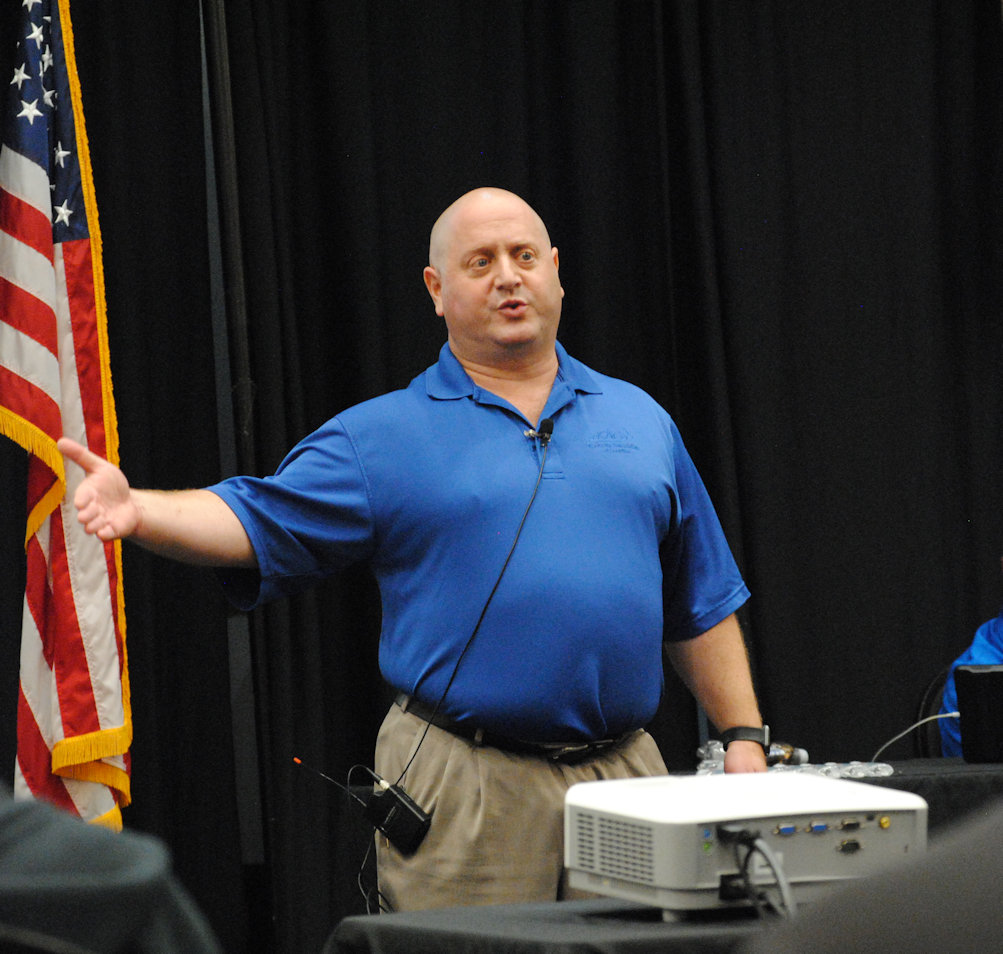 ---
Mike Romagnoli came to teach us about what HSI – Homeland Security Investigations role is and what they can do for us.

---
David Hicks taught us about National Background Investigations.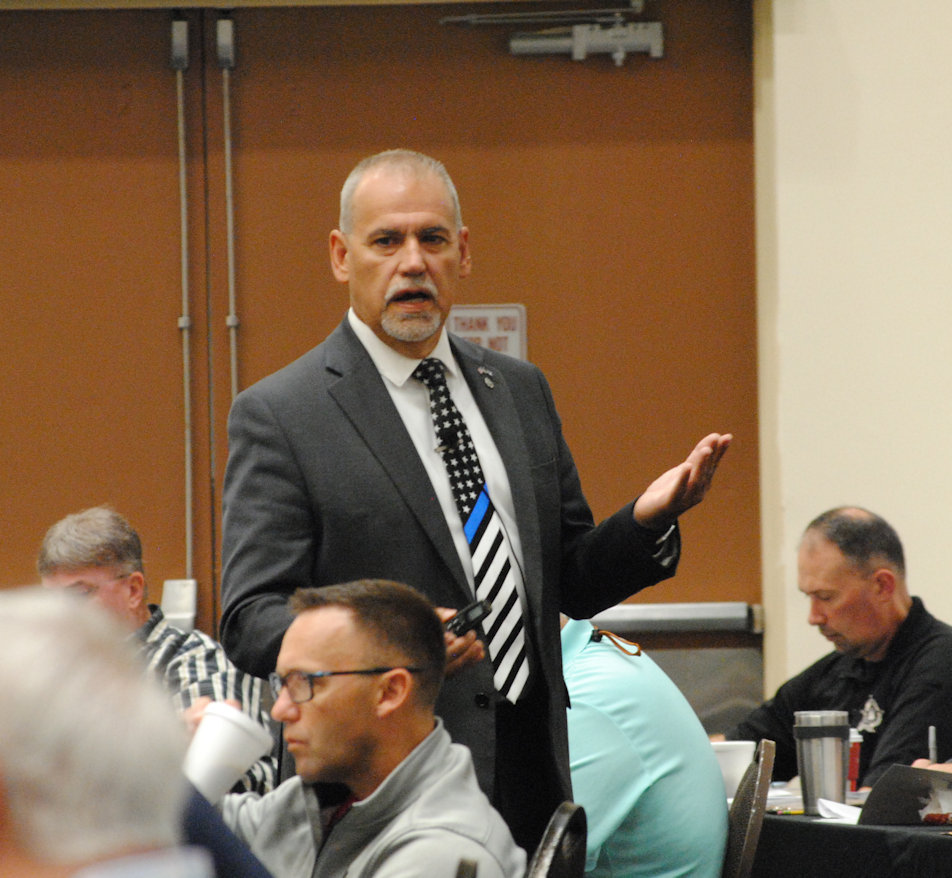 ---
Jennifer Burnette from KACo came to explain to us what was involved in the American Rescue Act.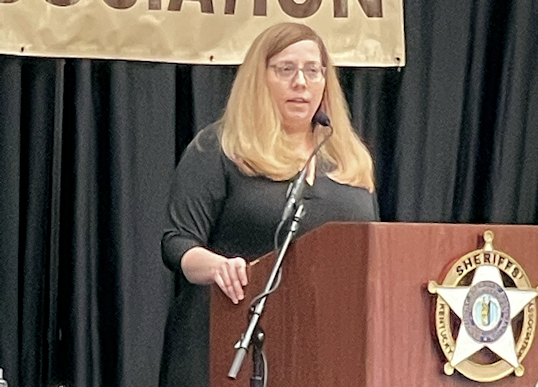 ---

Kenneth Hammons from the Kentucky Labor Cabinet came and spoke to us about labor and wage issues.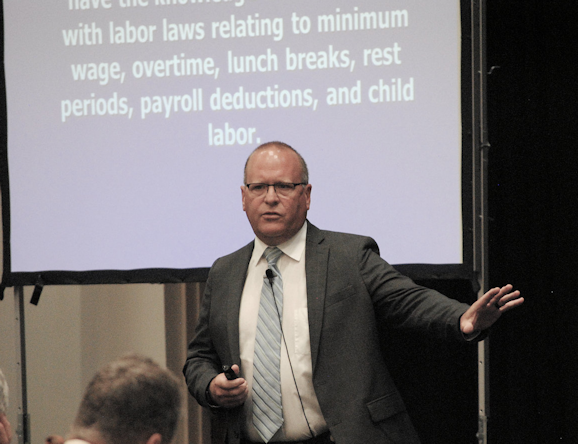 ---

Major Mike Littlefield of the Jefferson County Sheriff's Office came and updated us on doing Writs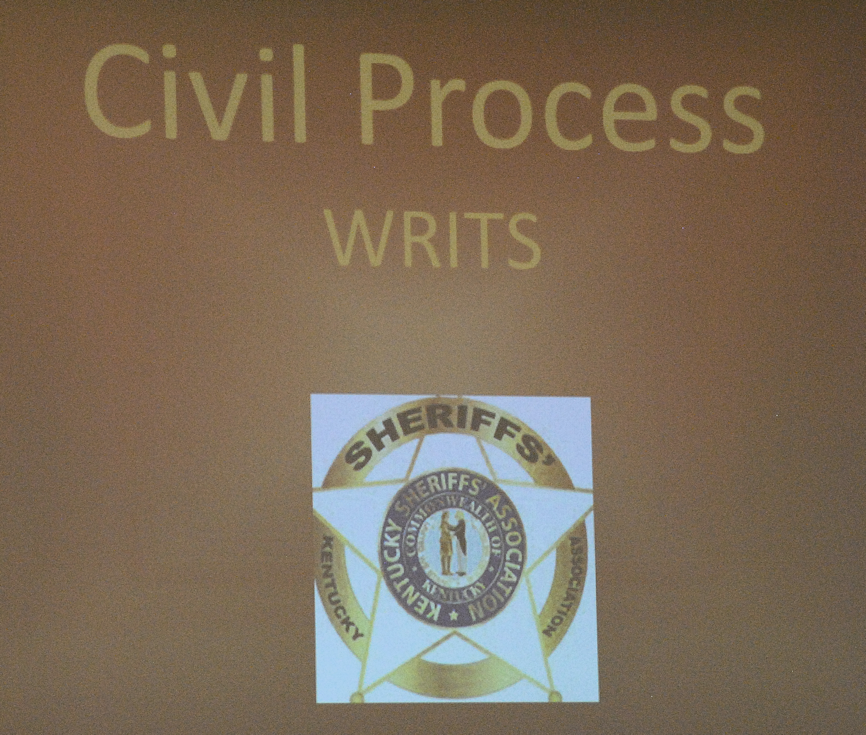 ---

A regular for us at training, Lawyer and Retired Chief, Tom Szurlinski provided us with our 6 hours of legal update.
---
Long time friend and Attorney for the Kentucky Sheriffs' Association, John Estill spoke with us about various legal items that were important to the Association.
---
Mr. Richard Harris of the Jefferson County Sheriff Office presented about the use of drones in law enforcement and the legal requirements to fly drones as a law enforcement agency.